Kahere Retreat offers self-contained accommodation in a beautifully picturesque location perfect for couples, families and friends who enjoy being surrounded by nature and birdsong. Just 5 minutes' drive from Franz Josef, Kahere Retreat offers just 5 individual chalets, each accommodating up to 4 guests.
All chalets are hand crafted from native wood and locally sourced materials. Each has its own unique charm and embodies the spirit of New Zealand's West Coast. The property itself is spacious offering a great deal of privacy and has been designed to complement the natural environment. Fall in love with our beautiful native bush, majestic trees, colourful garden and of course the mesmerising mountain and sunset views. At Kahere Retreat we want you to be fully recharged and nourished. Relax your body, mind and soul in our spa and spacious handcrafted sauna.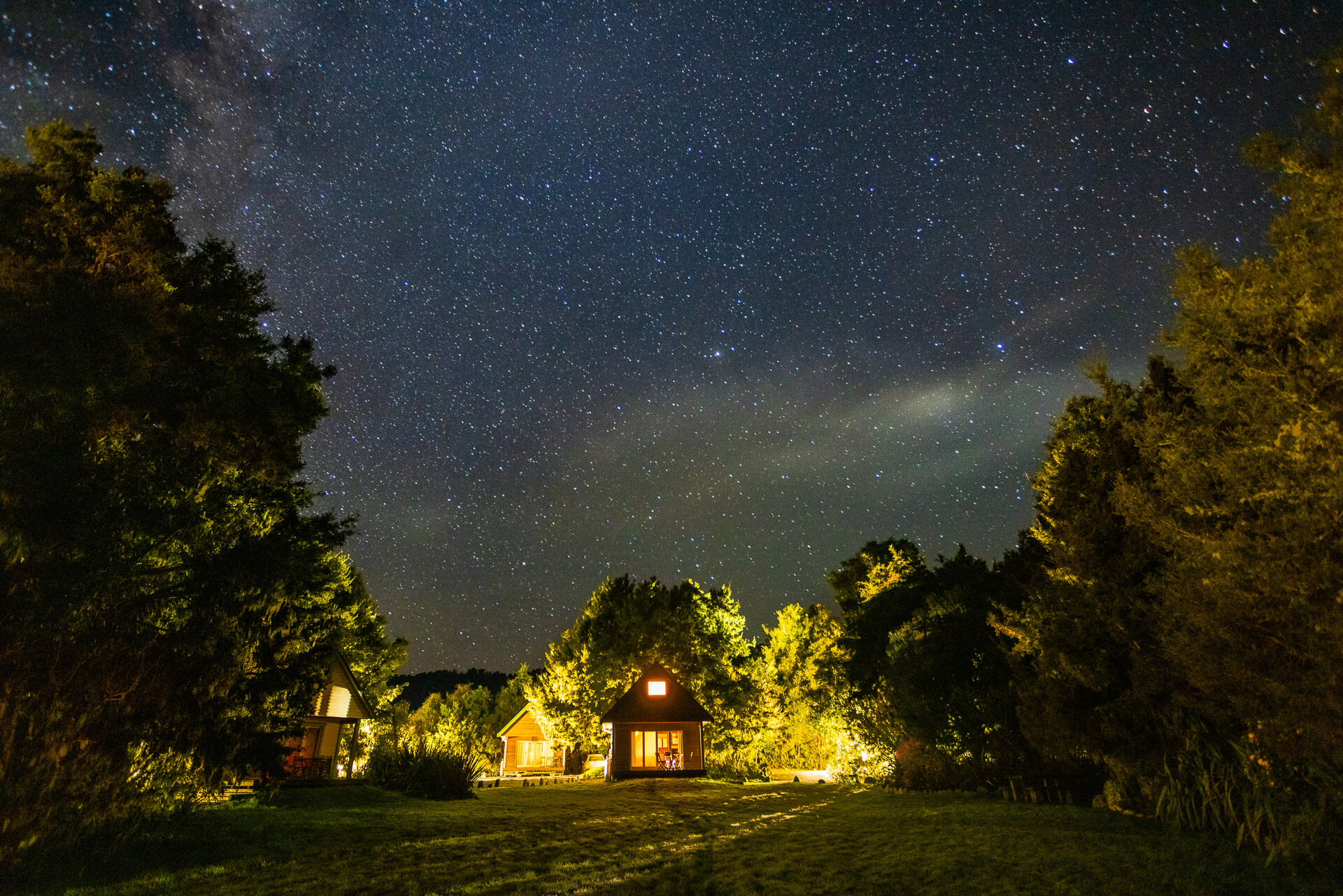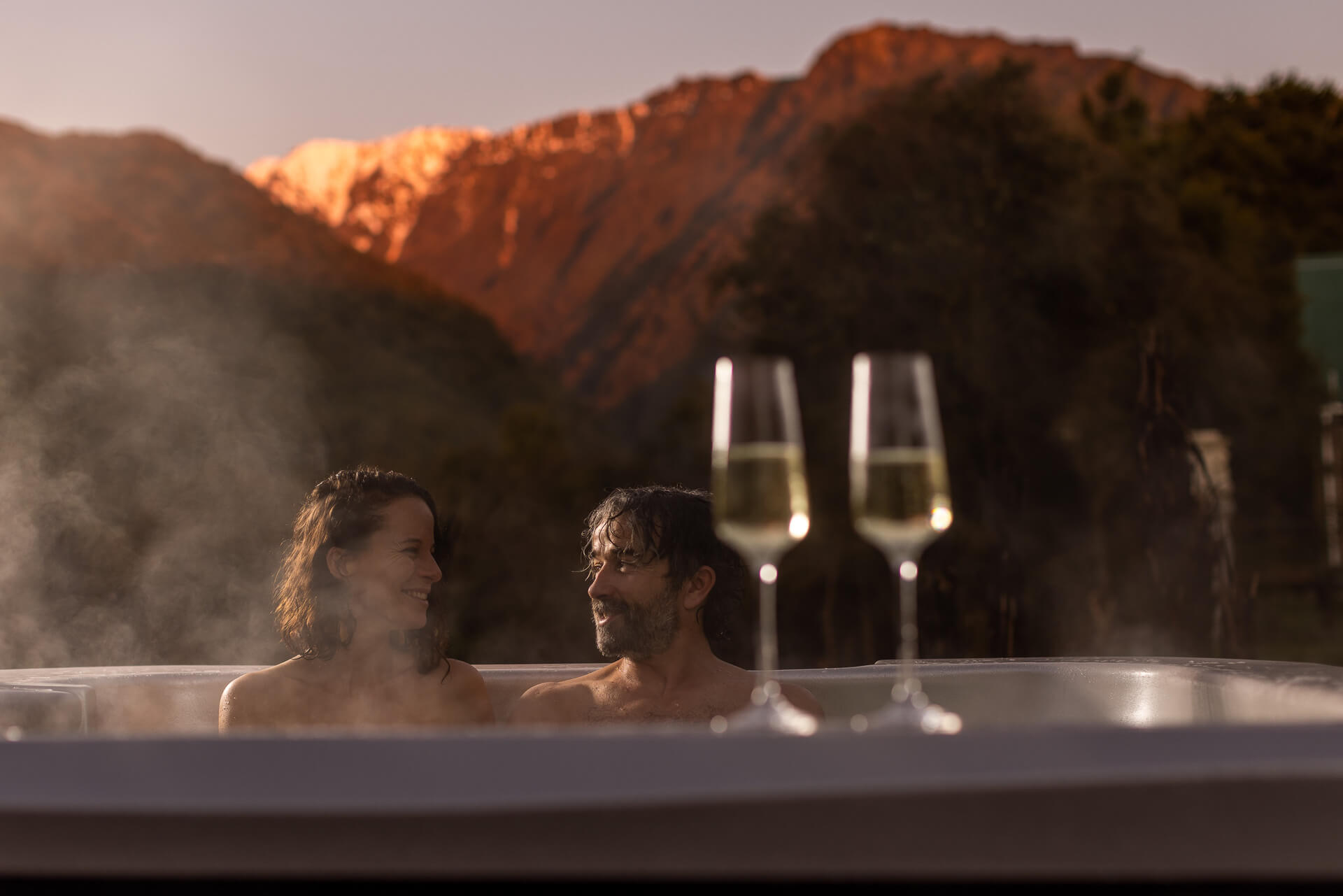 Our Chalets
Our Chalets are named after native trees; Matai, Rimu, Totara, Rata and Kauri. Each of our chalets sleeps up to 4 guests and is fully self-contained with its own bathroom, kitchen and living area downstairs and 2 bedrooms upstairs. The front deck of each chalet is the perfect place to sit back and enjoy garden-mountain-sunset views, while the heated, rainproof deck at the rear offers a cosy space to eat outdoors when the weather is chilly.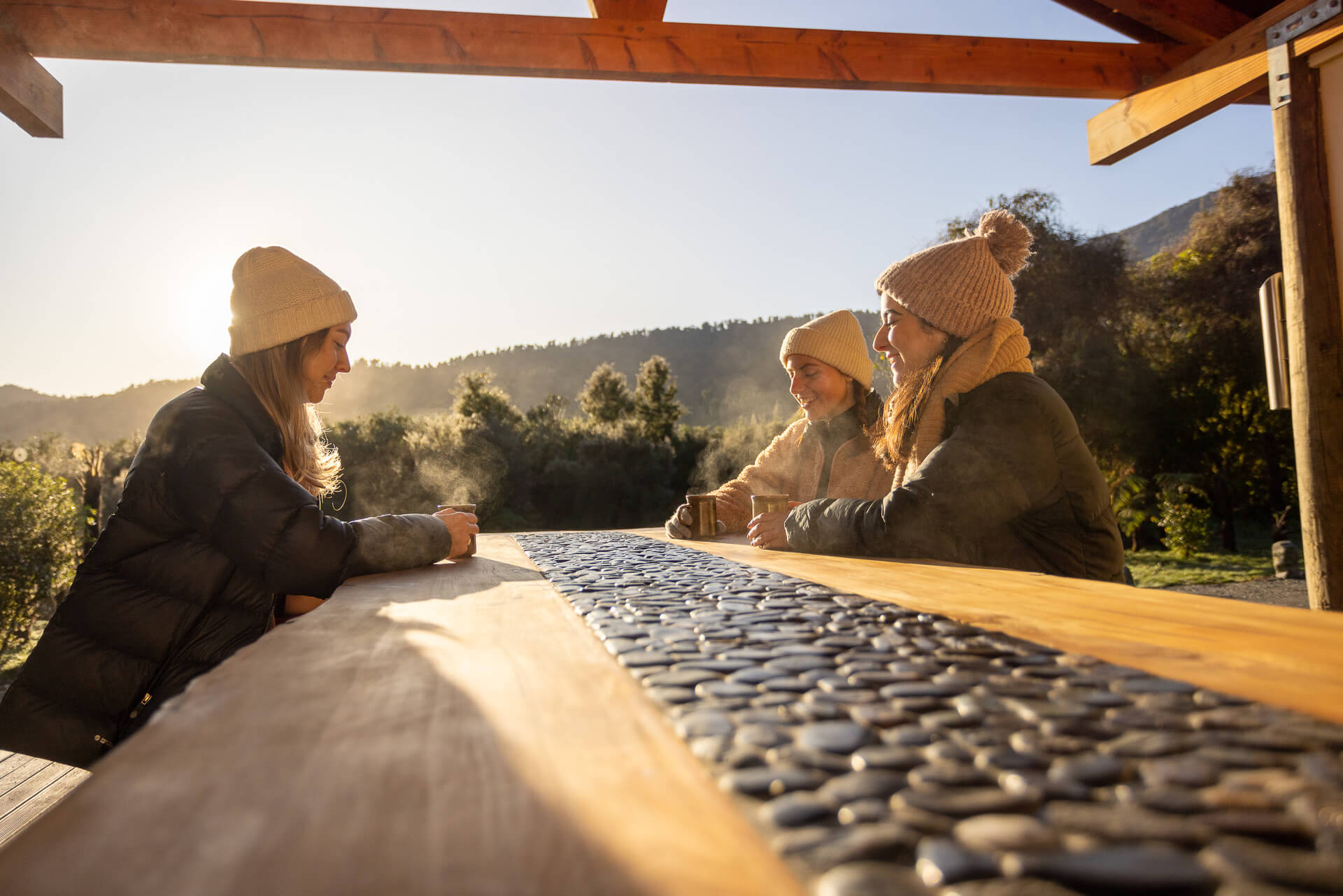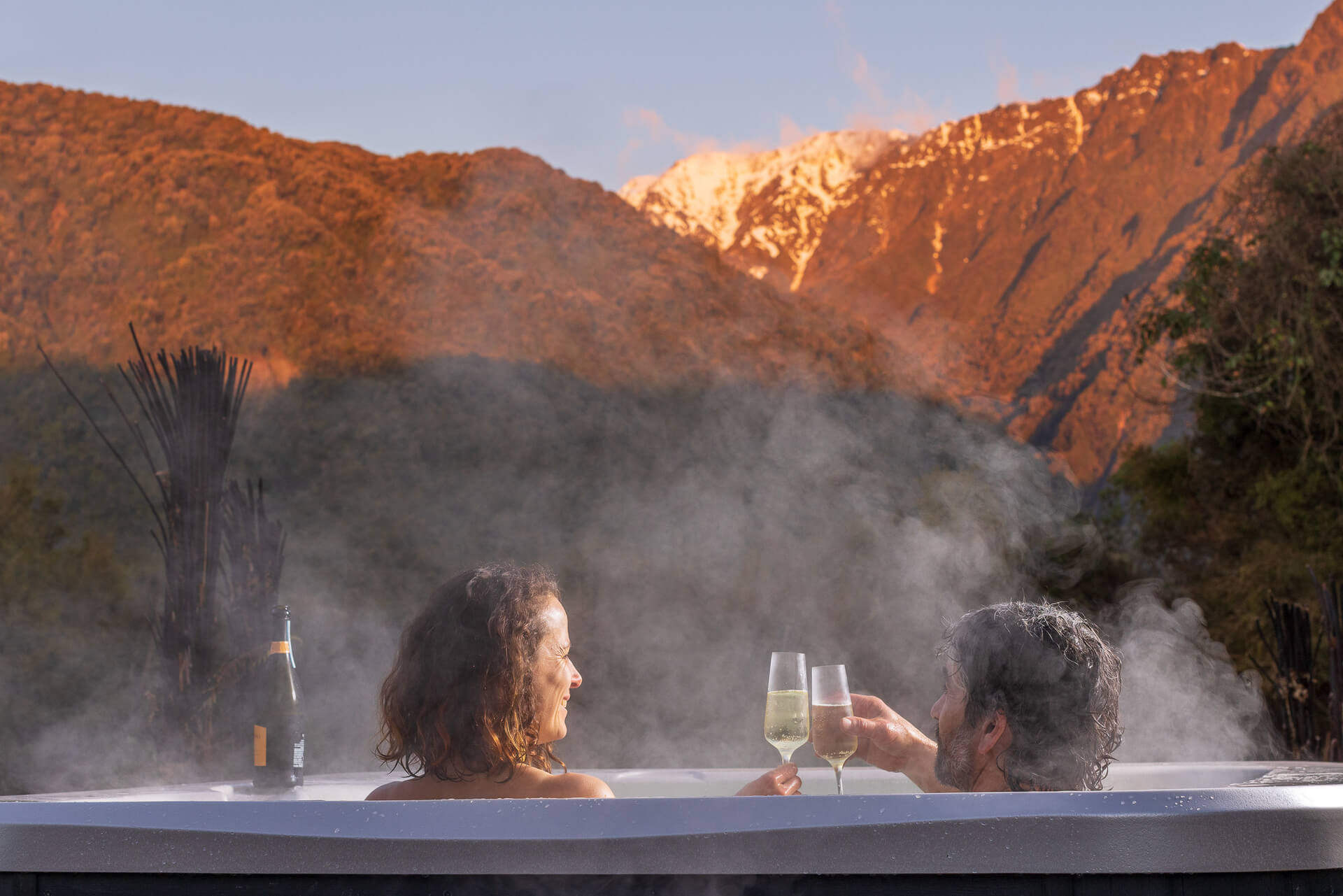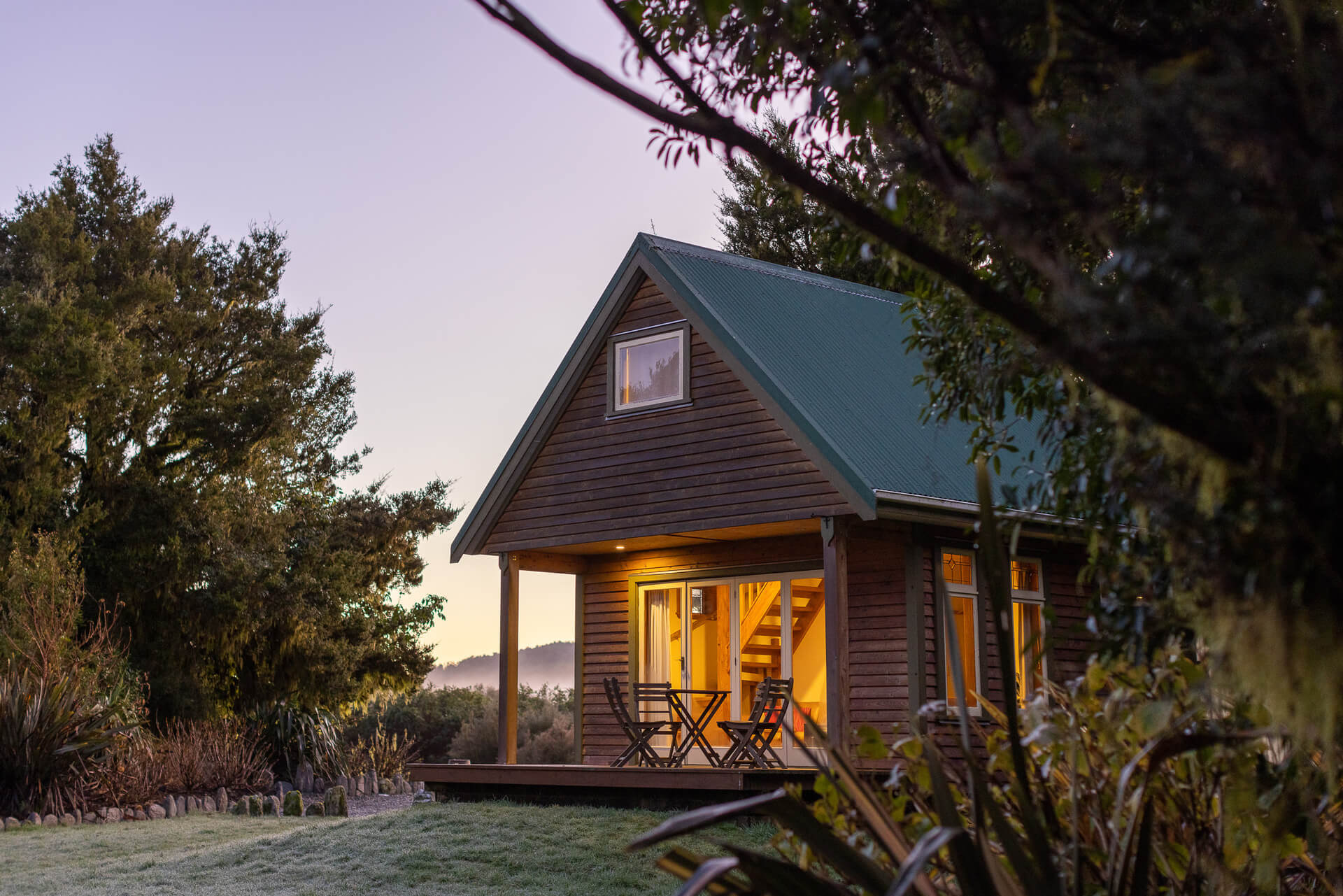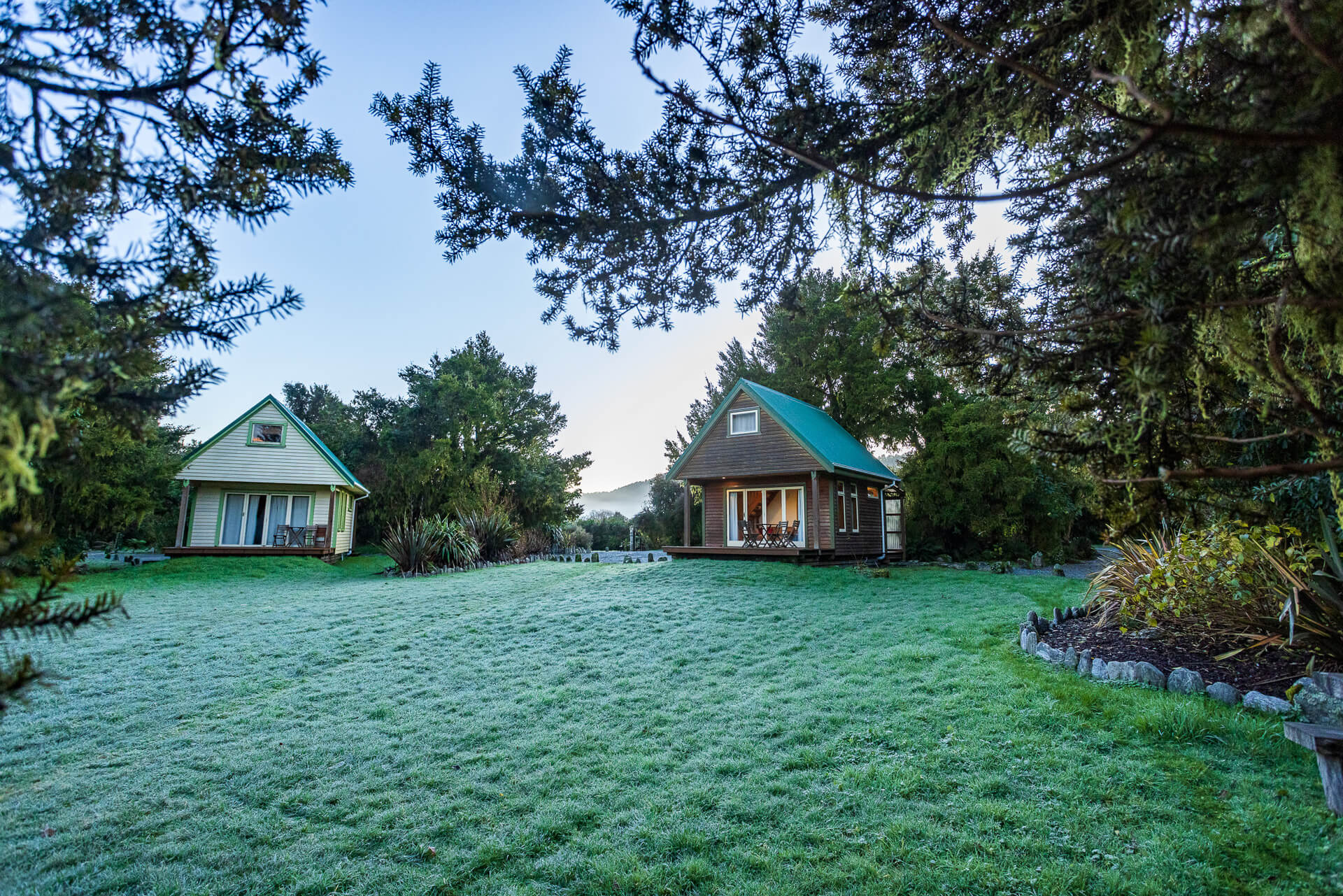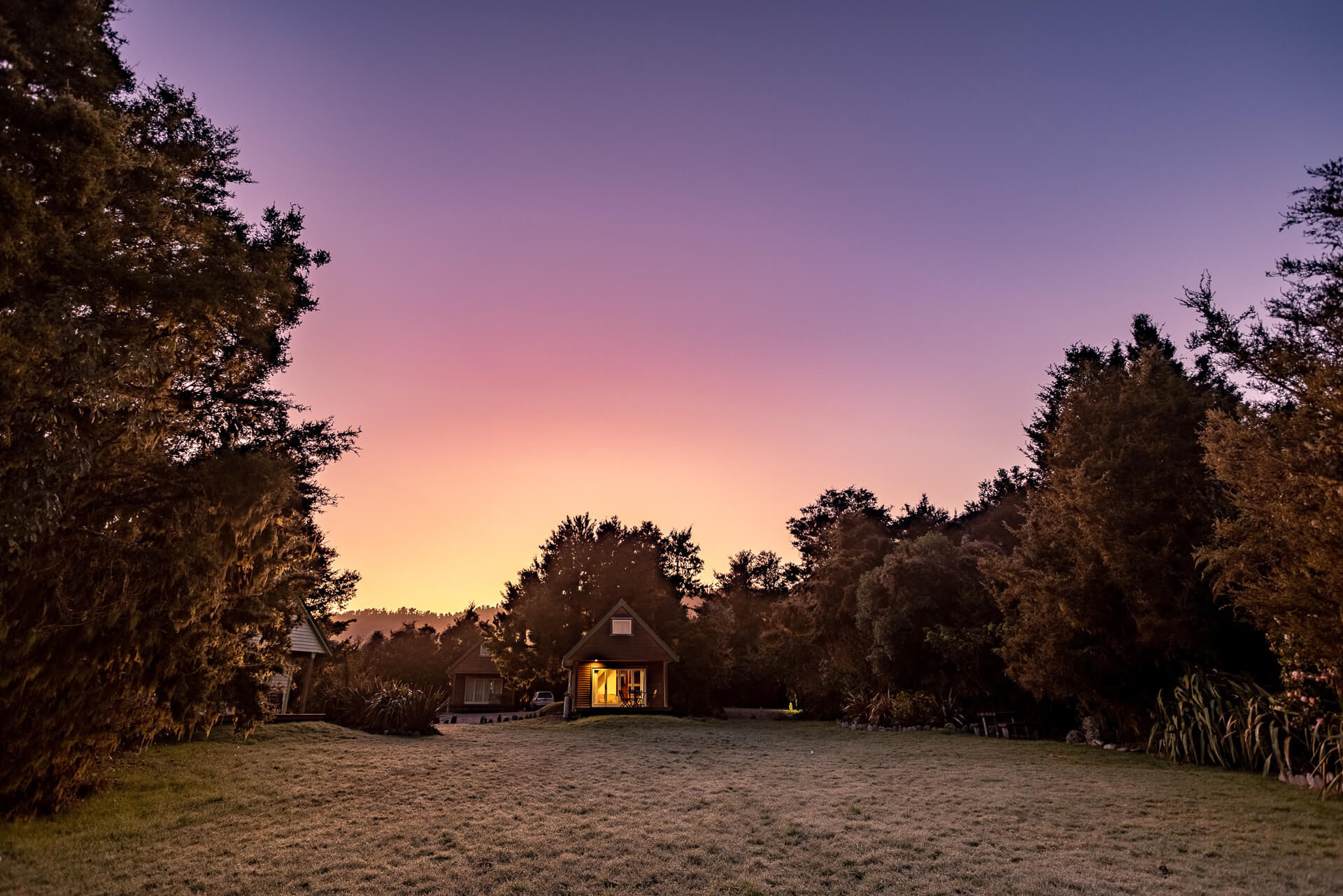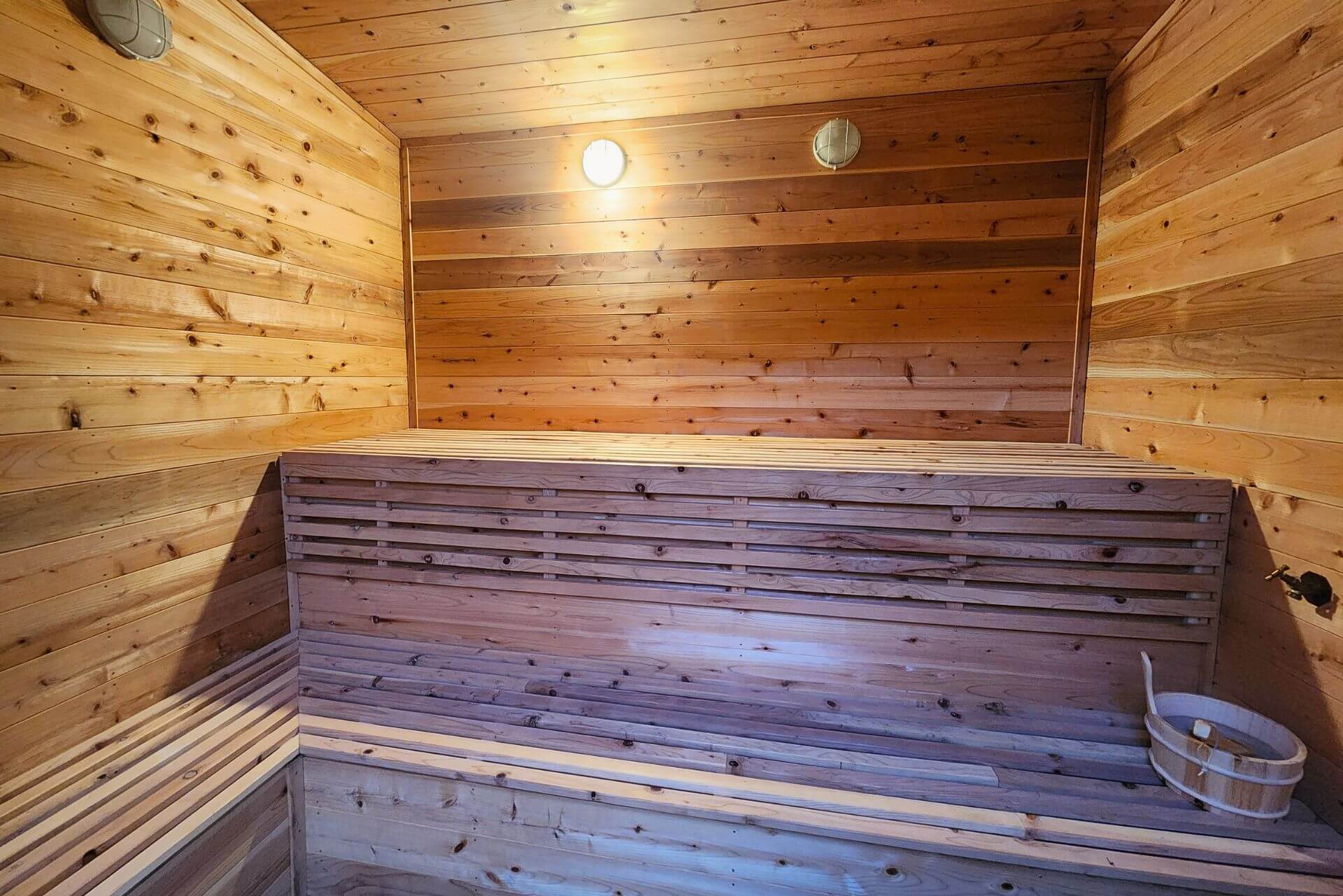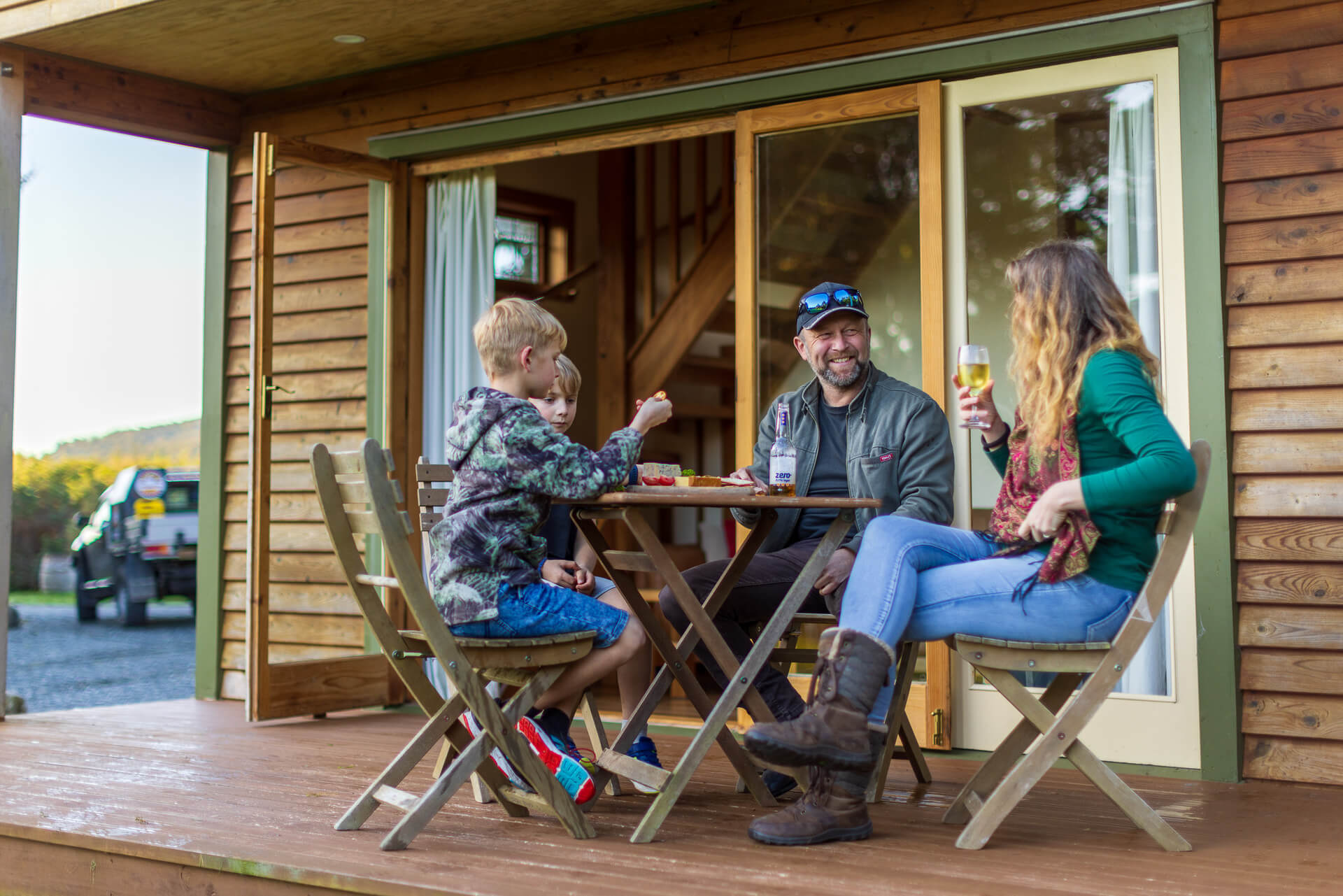 Chalet Amenities
All of our chalets include:
2 Bedrooms (1 queen bed, 2 single beds)
Kitchen with fridge, kettle, toaster and oven
Bathroom with shower and hairdryer
Free WiFi & mobile reception
Private parking next to the chalet
Access to shared BBQ area, spa & sauna
Check in: 3:00 pm – 10:00 pm
Pet friendly (please get in touch prior to your stay)
No smoking inside (outside ash tray available on request)
Power from local hydro station
Environmentally friendly products from Eco store
Additional house rules: Please do not wear outdoor shoes inside the chalet. Please clean away your dishes and leave the chalet tidy as you leave. We do the recycling for you.
Please let us know if you need anything.
Thank you for your support.