Things to do around Franz Josef
Whether you want to explore Franz Josef or simply relax and unwind at Kahere Retreat you'll never be short of things to do. At Kahere Retreat you can relax and listen to beautiful bird song with a warm cup of tea in the morning or watch beautiful sunsets at night. On a rainy day, you can snuggle in bed and listen to the soothing patter of raindrops, and on a clear night you can enjoy stargazing from your deck.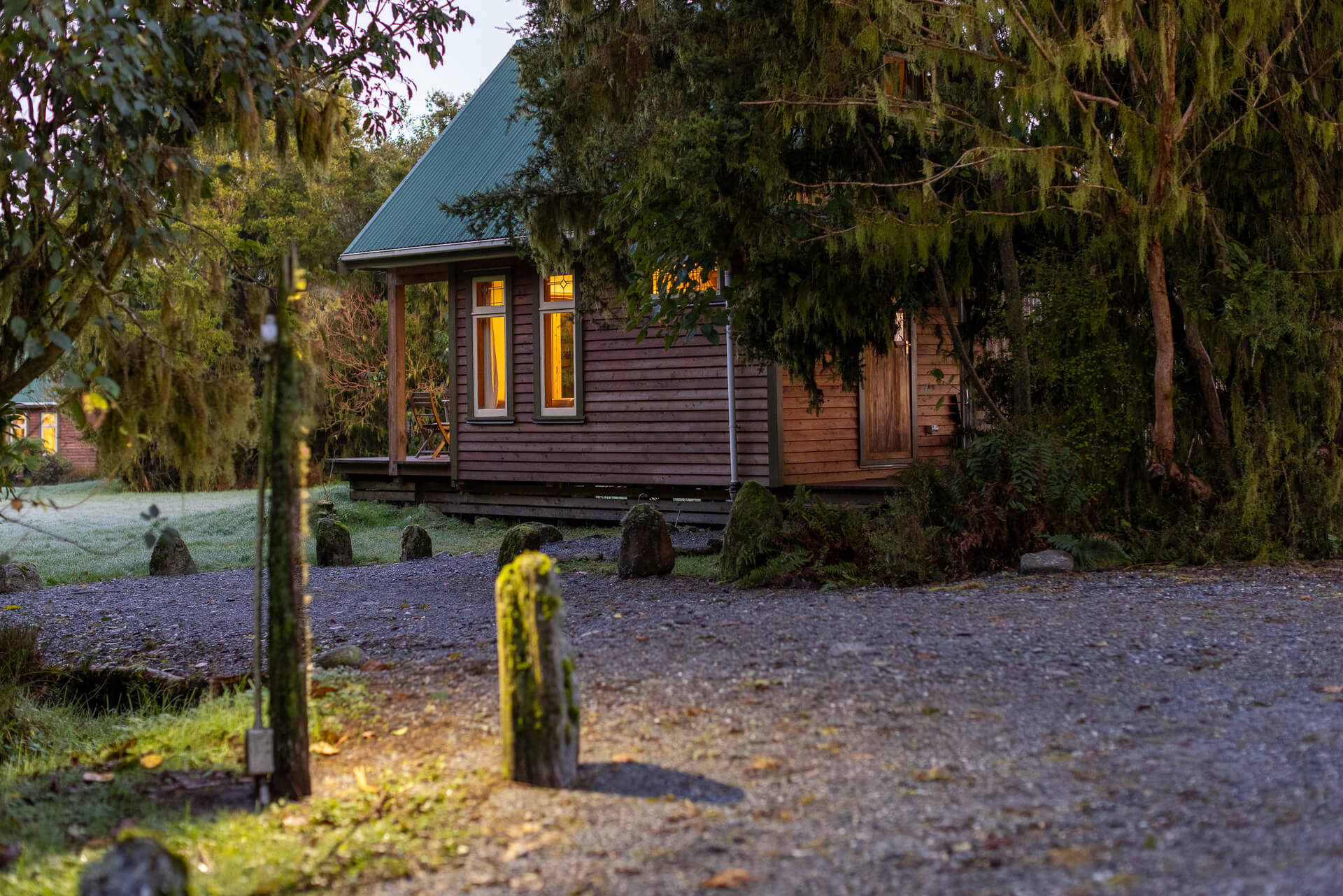 Here are our favourite things to do at Kahere Retreat and around Franz Josef.
Judith: Walk barefoot, sit on a rock in the riverbed and let your mind flow with meditation, go for a swim in the lake and watch the sunset.
Danny: Go for a walk in the bush, picnics at the beach, or fishing in the lake, river or Okarito Lagoon.
Finlay & Rory: Surf "garden river" on a rainy day, go kayaking and enjoy quad bike rides at the beach.
Frankie: Walkies in the riverbed, playing with balls and chewing branches.
Local Highlights
Our favourite local pub Snakebite serves great breakfasts, lunches, dinners and snacks, or just go for a pint and catch up with locals. If you want to give yourself a treat, visit Waiho Hot Tubs, it's so relaxing.
Helicopter sightseeing in Franz Josef
If you're keen to enjoy a bird's eye views of glacier country, book directly with us, as we can arrange the best deal for you.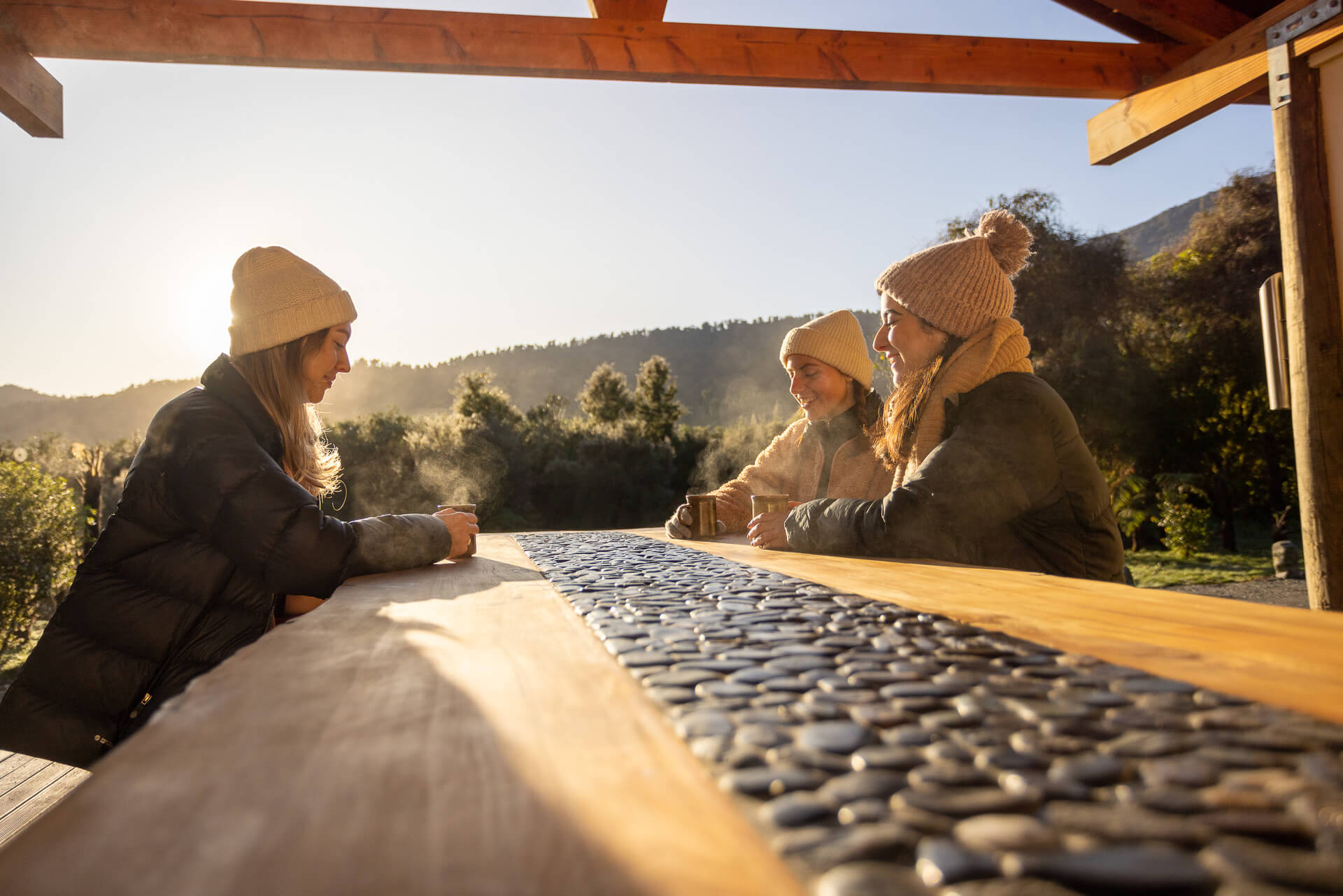 Glacier Country Walks
There is so much to explore in Glacier Country with beautiful walks and hikes through native bush, picturesque lakes and stunning mountain and glacier views.
Franz Josef Walks
Franz Josef is heaven if you love the outdoors. These are our favourite walks and we're sure you'll love them too:
Lake Mapourika
Formed by glacier, this is the largest of the West Coast lakes. Just a short walk or drive from Kahere Retreat, the reflections in the still water are simply magical.
Okarito Trig Walk
A beautiful walk that takes you up high for stunning views of the coast and Southern Alps (1.5hr return).
Terrace walk
A lovely gentle native bush walk on the edge of Franz Josef village, view remnants of the gold rush days by day and ethereal glow worms at night.
Callery Gorge
Starting in Franz Josef villas, this is an easy 5km walk that takes you to a suspension bridge over turquoise alpine waters (1.25hr return)
Tatare Tunnel Walk
A great place to see glow worms during the day. Take a torch to explore the old tunnel that dates back to Gold Rush days.
Peter's Pool
A short walk through rainforest brings you to a small lake nestled at the base of the mountain. Stunning reflections on a calm day a great walk for kids (25min return)
Roberts Point Track
A more challenging walk through native bush, with stream crossings and rope bridges. Great on a sunny day, see waterfalls and enjoy breathtaking views – it's as close as you can get to the glacier (5hr return tramp)
Fox Glacier Walks
If you take a day trip to Fox Glacier, be sure to include the Lake Matheson Walk. The 1.5-hour loop around the lake offers stunning views of Mt Cook & Mt Tasman.