Kahere Retreat is more than just a peaceful eco retreat. It is also home to the family who made it what it is today – Danny from Scotland, Judith from Germany, their two young boys, Finlay and Rory, and their friendly dog, Frankie.
Our Story
It all started more than a decade ago when Danny and Judith fell in love with the untamed beauty of the West Coast. Inspired by the down-to-earth lifestyle, the family bought a five-acre paddock and started from scratch landscaping, designing and building their dream.
Everything at Kahere Retreat, from the chalets and kitchen cabinetry to the staircases and bannister rails, even the welcoming Kahere Retreat sign, was lovingly hand crafted in the onsite workshop. Danny's passion for wood and his creative drive have no limits, so there is always something new to look forward to exploring on the property.
Kahere is a local dialect form of the Maori word "Ngahere", which means "the forest and everything in it". We believe that our property reflects this spirit of diversity, mountains, rainforest, birdlife, water, a sense of freedom and wonderful people. It is our heart and soul, our home to share with family, friends, and lovely guests. It's a place to come to if you want to relax and ground yourself, to balance and recharge your energy ready for your next adventure. And surrounded as we are with beautiful scenery and majestic mountain views, we invite you to do just that.
We're looking forward to your visit!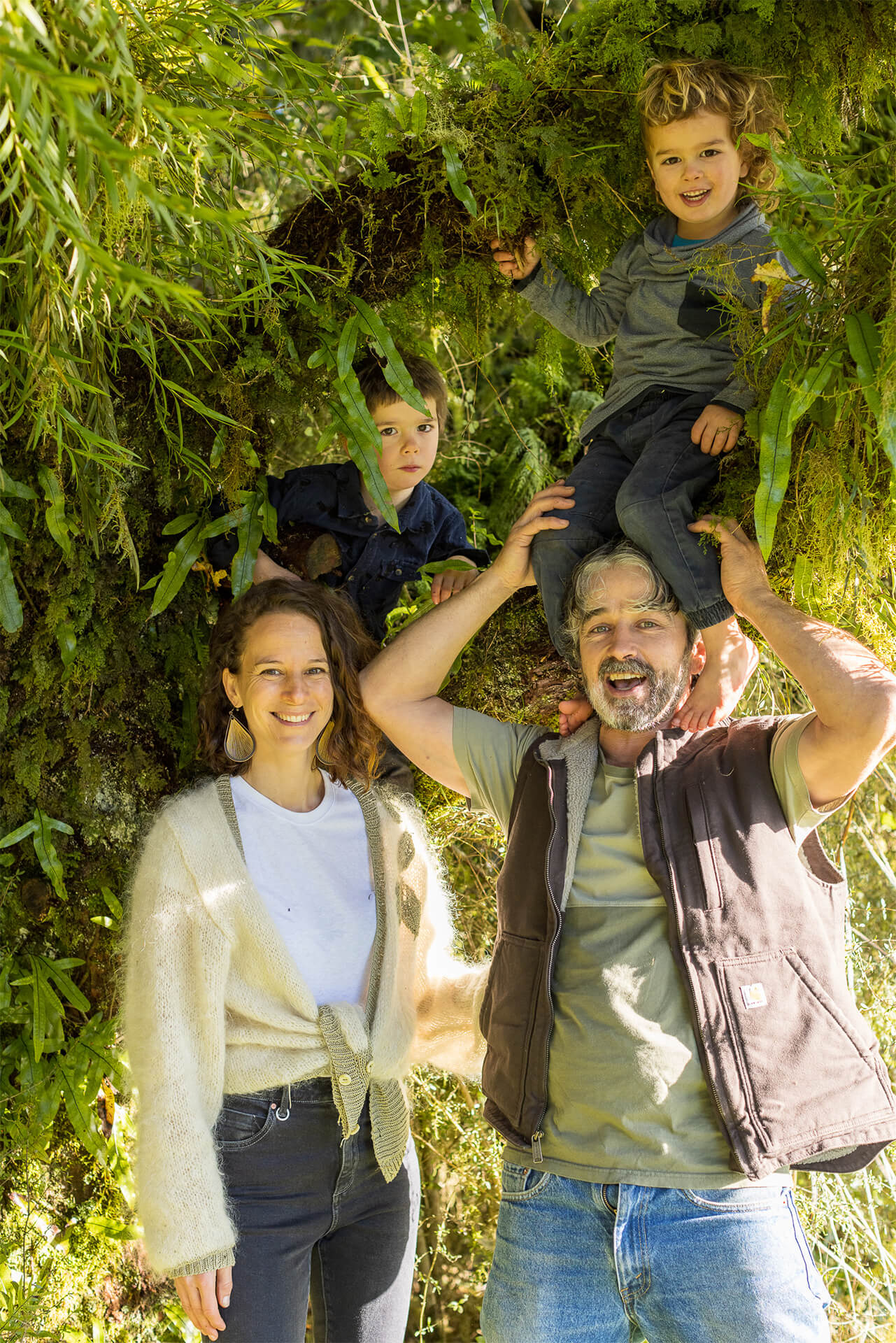 Location
Kahere Retreat sits right in the heart of Glacier Country, nestled between mountains and native bush, and directly connected to a creek that flows straight into magical Lake Mapourika.
Easily accessed from State Highway 6, it's just a five-minute drive from Franz Josef town centre and a 20-minute drive to the beach.